Sports & Recreation
Cassius Clay vs. Sonny Liston (1964)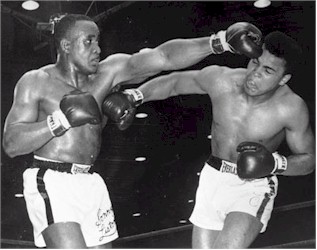 BBeM member Bob Matthews Contributed this audio file, along with these comments:



Here is the February 25,1964 "ABC Radio Network" broadcast covering the last two rounds the night Clay "shook up the world" to become boxing's new heavyweight champion. I thought I had the whole thing but may have gotten home after it started. It begins with Round 5 and rolls until the start of Round 7 when Liston quit.
What's missing of the fight is more than made up for by the post-fight bedlam and hilarious dressing room 'interview' with **Classic**Cassius .
Les Keiter and Howard Cosell are the commentators.
Note: While TV video of the fight has long been up on YouTube, to the best of my knowledge the radio broadcast - what there is of it - was never made commercially available. It has been unheard for 54 years until now.
Enjoy!