Transportation
Signal service stations
Founded in 1922 by Samuel Mosher in Long Beach, California. Had stations in seven western states. Sponsored the Whistler radio series on CBS 1942-55. Sold its retail gasoline sales in 1967 to Enco (same company as Esso). As the Signal Companies the business fizzled out before the end of the century.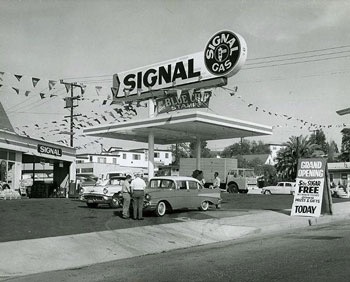 "Go farther with Signal.."
Contributed by LoyalTubist