At the Movies
Cinerama
(premiered in 1952)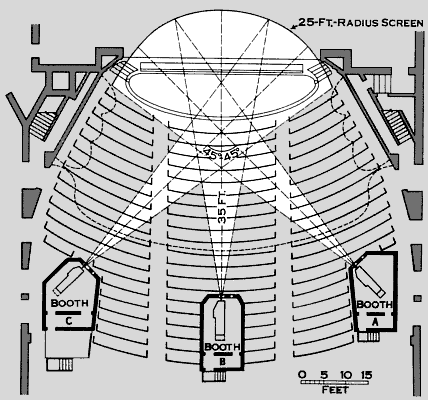 During the 1950s, the movie industry developed several wide-screen technologies in
order to deliver an experience that its competitor, television, could not hope to provide.
One such technology was Cinerama, which employed three synchronized projectors to
create an image that spanned 146 degrees of an arc. A fourth film was needed for the
soundtrack. The technical hurdles engineers had to jump in order to create systems
like this at that time were enormous, and (as noted in Wikipedia's Cinerama entry) they
inevitably entailed many tradeoffs, compromises, and gotchas, even for the actors.