Food, Candy, Drinks
Saccharin
artificial sweetener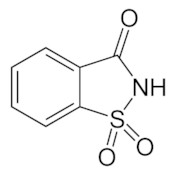 Research in the early '70s linked saccharin to an increased risk of bladder cancer,
so warning labels were mandated on food products using it. However, the research
involved rats, and scientists now believe that the problem does not extend to humans.
So, since Dec. 2000, manufacturers can use saccharin again without warning labels.