Household Items
Bulova Accutron (1960)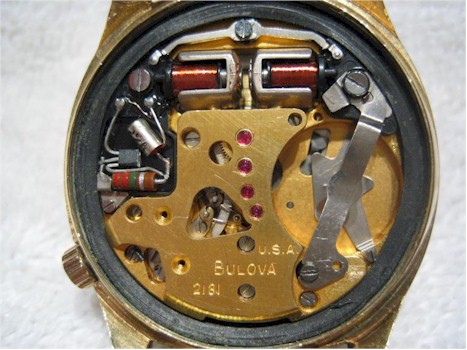 This was the first wristwatch to keep time using a tuning fork, which was
powered by a one-transistor electronic circuit. In the photo, the tuning fork
is visible at the top, between the two electromagnet coils. The tuning fork
vibrated at 360 Hertz, so the watch emitted a soft hum rather than a ticking sound.